Inspiring Change
Let's shape the future together.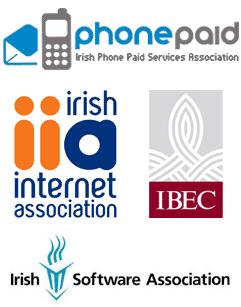 Industry Leadership
As a founding member and Chairman of the Irish Phone Paid Services Association Modeva plays an active role in developing and shaping the phone-paid industry in Ireland, the UK and Europe. As technologies develop, Phone Paid services are becoming more and more part of everyday life. They provide a safe, cost effective and convenient way of purchasing content and services.
Modeva is at the forefront of developing the codes of practice and processes that facilitate this growth.
In addition to our sector specific activities, Modeva, as a member of IBEC, IIA and ISA, actively supports the work of these industry bodies in their efforts to make a positive contribution to government policy.