BoBoBingo Case Study
View Site+
Working with technology partners to produce world-class consumer experiences is a key strength of Modeva. In this case study we highlight our capabilities in teaming up with technology partners, clearly communicating our consumer requirements and leveraging our marketing expertise.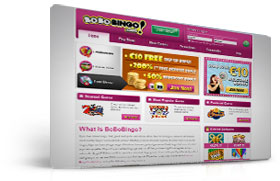 Objectives
Modeva's objective was to create and implement a Global Bingo brand. Utilising our full capabilities we were tasked with:
End to end project management of a Bingo product
Creating a global Bingo Brand
Integrate with the Bingo partner's system
Design, development and testing of a Bingo skin using HCI methodologies
Create and execute a TV and Online marketing strategy
Verify the customer's business plan
Solutions
Modeva appointed an experienced project manager and took the project from inception to completion. A global dot com brand BoBoBingo.com was created and trademarked to reach audiences in multiple geographic regions. This brand was then designed and implemented by our Creative and HCI design teams on the Parlay Games platform. Our marketing team developed a full online and offline marketing strategy, creating all collateral internally.
BoBoBingo went live on Aug 27th together with a big splash TV advertising and Paid Search campaign. A FaceBook page and YouTube channel were created together with a customised CRM email offering.
Results
This project was delivered on-time and on-budget for the customer. BoBoBingo.com has been a huge success and is successfully validating the customer's business model.